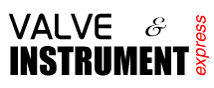 – – – –

Wireless Systems
Wireless telemetry and data communication is a good solution when installing conduit pipe is not feasible.
Common configurations…

Multiple I/O
Many possible combinations
No FCC license required
Good for industrial applications
Can be networked
99% uninterrupted (therefore not for control)
We can supply a complete system, including
antennas, lightning surge protection, and system integration.
Up to 20 miles line-of-sight
No distance limitation through the internet

.
.