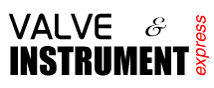 Valve & Instrument Express is a distributor of industrial process instrumentation. Primary markets are fossil fuel power generation, oil refineries, and chemical facilities. Specializing in gas turbine, combined cycle power plant, HRSG applications.
Products
Featured Products!
A 'drop in' improvement
NO MORE LIQUID COOLING!
Works with all control systems
Click below for a presentation on
.
Featured Products!
'Drop-in' replacement flame scanner system for GT11/GT24 gas turbines.
BFI is the OEM flame scanner supplier for present production GT13/26 (50Hz) gas turbines in accordance with Drawing HTCT322364. These high quality, German-made products are proven to work on your GT11/24 (60Hz) machine.